About Us
Membership
Membership of the Company is by invitation to people who are prominent in the business and commercial life of Worcester and Worcestershire and in control of, or heading, a commercial enterprise or organisation, which is being conducted to the highest possible standard. Membership of the Company represents both a privilege and a responsibility. Although membership confers few tangible benefits, it signifies an unbroken continuity between past and present, which differentiates this historic Incorporation from a professional association or social club.


The Company still elects its High Master at a Convocation Meeting, held on the Friday after Whitsunday at which meeting the High Master, following his election, appoints his Wardens and other Officers for the ensuing year. Two Beadles attend upon the Company at this and its other meetings which are held quarterly on the second Tuesday after each quarter day. An Annual Dinner is held at The Guildhall on the third Tuesday after Michaelmas.
Today The Clothiers Company serves as an interesting reminder of the powerful position occupied by such trade guilds in former times when they vied with the established authority of the Crown and the Church for influence and wealth. The Membership of the Company presently comprises a varied body of individuals, some with ancient family connections with the Company, others are elected from old Worcester families with long connections of trade in the City, but unfortunately the disappearance of cloth and allied wool trades from the City has resulted in a loss of any connections with such trades and only the trappings of the Worshipful Company's distinguished past now remain.
Members are expected to be willing to give their time and skills in support of the Company which may benefit from their expertise and experience by participating directly in civil society, and contributing to the funding of the Company.
All Members
(2018)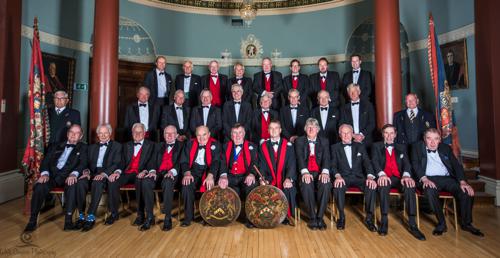 The High Master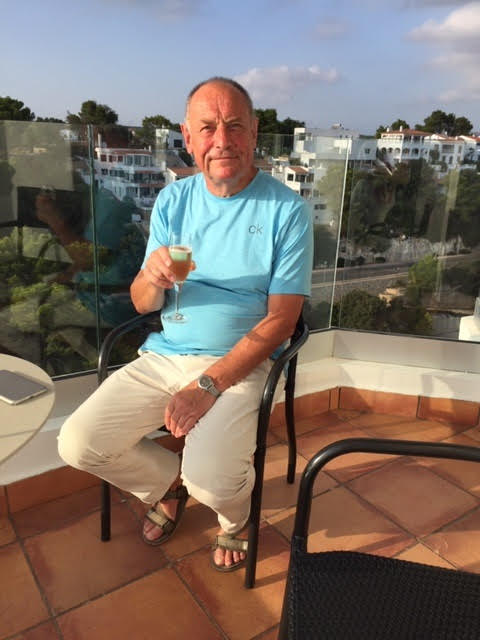 Curriculum Vitae

His Honour A.W. McCreath

High Master

Born 6/6/1948
Educated at St Bees School. Then to Keele University (dedication to studies minimal, participation in other activities considerable, including – the parts that can be mentioned in public – playing quite a lot of sport, captain of the rugby team etc)
Called to the Bar 1972. Practised from Chambers in Birmingham, ending up doing pretty much entirely criminal cases. Sat as part time judge from 1986 to 1996.
In the meantime, married (1976) Julia Clark (daughter of Tony Clark as in Harrison Clark). Two children – Isobel (1983) and James (1985). Two grandsons.
Appointed to Circuit Bench in 1996. Sat in Birmingham Crown Court until 2006, transferred to Worcester Crown Court as Resident (senior) Judge in 2006. Became Honorary Recorder of Worcester in 2007. Bencher of Inner Temple, 2008.
I was promoted to Senior Circuit Judge in 2011 and became Resident Judge at Southwark Crown Court. Appointed Honorary Recorder of Westminster in 2012.
I did quite a few other things during my judicial career, such as training new part time judges for 8 or 9 years, in charge of delivering continuation training to all criminal judges, full and part time, for 3 years and later in charge of delivering training to judges in relation to long and complex cases, member of Sentencing Council, member of judicial group leading delivery of digital working in the criminal courts.
I retired as full time judge in 2017 but continued to sit as a deputy circuit judge, decided this year that the time had come to hang up my wig.
In the meantime, I was appointed a judicial member of the Parole Board, work which I continue to carry out. I also continue to deliver advocacy training and to devise and write training materials.
I was brought up in Troon, famous for golf and pretty much nothing else. Member of Royal Troon Golf Club since 1966 of which my brother is currently President. Joined Blackwell GC in around 1974, Captain 2008 to 2010. But golf, once almost a religion to me, gave me up temporarily when I was working in London and finally when I retired. A game at which I once had some moderate ability but at which I now had very little was no longer giving me any pleasure!
The Treasurer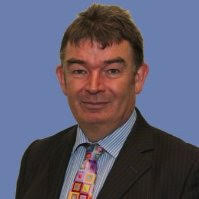 Curriculum Vitae
John Gibson


Treasurer

John has been living in Worcestershire for 50 years. He is married to Anne and has two children who now live away.

John trained as a Quantity Surveyor and is a Partner of Firmingers LLP Chartered Surveyors based in Worcester. The practice is a market leader in the retail sector and operates in many other sectors including heritage schemes.

John is a Trustee of the Community Board at Worcester Warriors. John is also a founder member of the Worcestershire region of Wooden Spoon and has been Chair of the region for 15 years. He was Chair of the Board of Trustees of Wooden Spoon from March 2013 to March 2018. He also is a Trustee of the Trading Board of St. Richard's Hospice.

John enjoys supporting Worcester Warriors and has helped players Craig Gillies and Jonny Arr in their testimonials. He is a member of Worcester Vigornia Rotary Club and supports many other local charities.

The Past High Master 2019 - 2021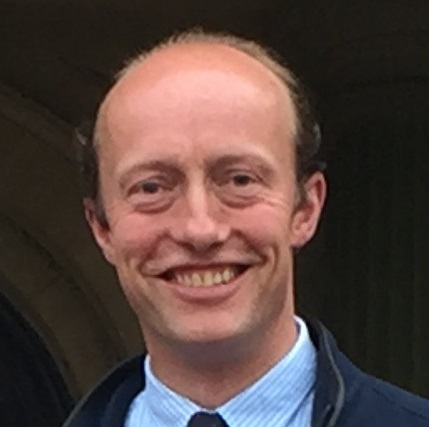 Henry Berkeley


Past High Master of The Worshipful Company of Clothiers


Henry Berkeley was born and bred, intermittently, in Spetchley, Worcestershire, enjoying the outdoor life that living on an estate provided in between bouts of competitive sibling rivalry.
He was educated at Ampleforth College and RMA Sandhurst before a fun and lengthy spell as a cavalry officer, living the dream of travelling around the world on both business and pleasure.
On leaving the army Henry worked for Citibank in London, an interesting side-line after time in the Army. However derivatives did not really manage to fill the hole left by playing on enormous tanks and so Henry decided to head, firstly to Gloucestershire and then Worcestershire to learn and take on the role of running an estate.
Henry married Kate, a nutritional therapist, in 2000 and they have two fantastic Children, both of whom started their education is Worcestershire at Abberley Hall.
Worcestershire has so much to offer and is so often overlooked as one of the greatest counties in the Country. It has been the perfect place to be brought up and in which to bring up children. Part of the Spetchley Estate is dedicated to tourism and supporting the local communities and as part of its strategic outlook it wants to help promote Worcestershire to those travelling through the county as well as living within its boundaries.
Henry loves his cricket, is an avid country sport enthusiast and an amateur historian, indulging in myriad books of various historical contexts and trying to teach, but often failing, his children the importance of understanding history.
Meetings Dates
Quarterly meeting - Tuesday
Quarterly meeting -

Convocation -
Quarterly meeting - Tuesday
Quarterly meeting - Tuesday
Dinner - Tuesday