About Us
Membership
Membership of the Company is by invitation to people who are prominent in the business and commercial life of Worcester and Worcestershire and in control of, or heading, a commercial enterprise or organisation, which is being conducted to the highest possible standard. Membership of the Company represents both a privilege and a responsibility. Although membership confers few tangible benefits, it signifies an unbroken continuity between past and present, which differentiates this historic Incorporation from a professional association or social club.


The Company still elects its High Master at a Convocation Meeting, held on the Friday after Whitsunday at which meeting the High Master, following his election, appoints his Wardens and other Officers for the ensuing year. Two Beadles attend upon the Company at this and its other meetings which are held quarterly on the second Tuesday after each quarter day. An Annual Dinner is held at The Guildhall on the third Tuesday after Michaelmas.
Today The Clothiers Company serves as an interesting reminder of the powerful position occupied by such trade guilds in former times when they vied with the established authority of the Crown and the Church for influence and wealth. The Membership of the Company presently comprises a varied body of individuals, some with ancient family connections with the Company, others are elected from old Worcester families with long connections of trade in the City, but unfortunately the disappearance of cloth and allied wool trades from the City has resulted in a loss of any connections with such trades and only the trappings of the Worshipful Company's distinguished past now remain.
Members are expected to be willing to give their time and skills in support of the Company which may benefit from their expertise and experience by participating directly in civil society, and contributing to the funding of the Company.
All Members
(2018)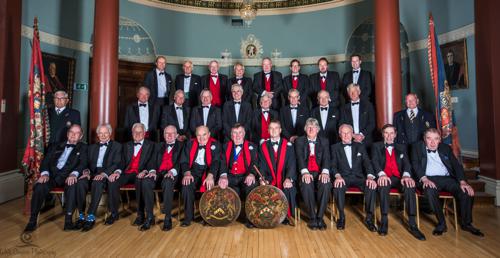 The High Master
(2022-2023)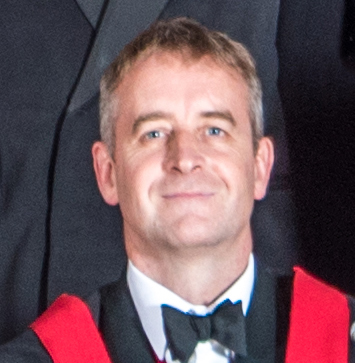 Duncan Sutcliffe
Curriculum Vitae
Duncan. Sutcliffe was born in Worcester and educated at RGS Worcester, University of Sheffield and RMA Sandhurst before being commissioned into the Queen's Lancashire Regiment. Spurning opportunities in film, pop and fashion he returned to Worcester in 2002 and joined the family insurance brokerage as the 4th
generation of the Sutcliffe family to work in the insurance industry. His specialisms in insurance are as diverse as cyber and extreme sports. He is married to Becky with 2 teenage sons. His interests include running and history and he is also a trustee of a number of charities.
The Treasurer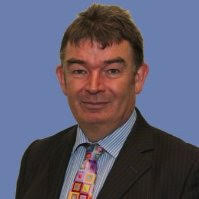 Curriculum Vitae
John Gibson


John has been living in Worcestershire for 50 years. He is married to Anne and has two children who now live away.

John trained as a Quantity Surveyor and is a Partner of Firmingers LLP Chartered Surveyors based in Worcester. The practice is a market leader in the retail sector and operates in many other sectors including heritage schemes.

John is a Trustee of the Community Board at Worcester Warriors. John is also a founder member of the Worcestershire region of Wooden Spoon and has been Chair of the region for 15 years. He was Chair of the Board of Trustees of Wooden Spoon from March 2013 to March 2018. He also is a Trustee of the Trading Board of St. Richard's Hospice.

John enjoys supporting Worcester Warriors and has helped players Craig Gillies and Jonny Arr in their testimonials. He is a member of Worcester Vigornia Rotary Club and supports many other local charities.
Meetings Dates
Quarterly meeting - Tuesday
Quarterly meeting -

Convocation -
Quarterly meeting - Tuesday
Quarterly meeting - Tuesday
Dinner - Tuesday